Three Innovative Ways To Add Redemption Road Dry Milk Powder To Your Recipes
Now more than ever we are seeing milk alternatives popping up everywhere and switching things up from the traditional dairy milk...but we would like to introduce you to an alternative that's been underestimated; nonfat dry milk. The possibilities are endless when it comes to dry milk, not only regarding its multifunctional use in recipes and its amazing shelf life! It's a staple you never knew you needed in your cabinet and will soon impress you with its nutritional benefits and workability into your daily diet. If you are a plant-based milk lover, non-fat dry milk is a great way to still get your needed dose of calcium and potassium. Throw it in your smoothies, your baked goods and get creative with it! If you need a place to start, we have three fabulous recipes that we are sure you'll love!
What is Non-fat Dry Milk?
Non-fat dry milk, or milk powder, is simply evaporated milk. It has an exponentially longer shelf life than normal milk, and maintains all of the nutrition benefits.
Health Benefits: Dry milk has the same nutrition as fresh milk. It provides bone-building nutrients such as protein, calcium, vitamin D and vitamin A. Powdered milk is a source of protein and may be added to recipes to increase the amount of protein and energy (especially for people with health conditions that need extra protein)'' Our Redemption Road nonfat dry milk has 8 grams of protein in every serving! 
Nutrition Facts:

Recipe 1: The Creamiest Strawberry Banana Smoothie You'll Ever Have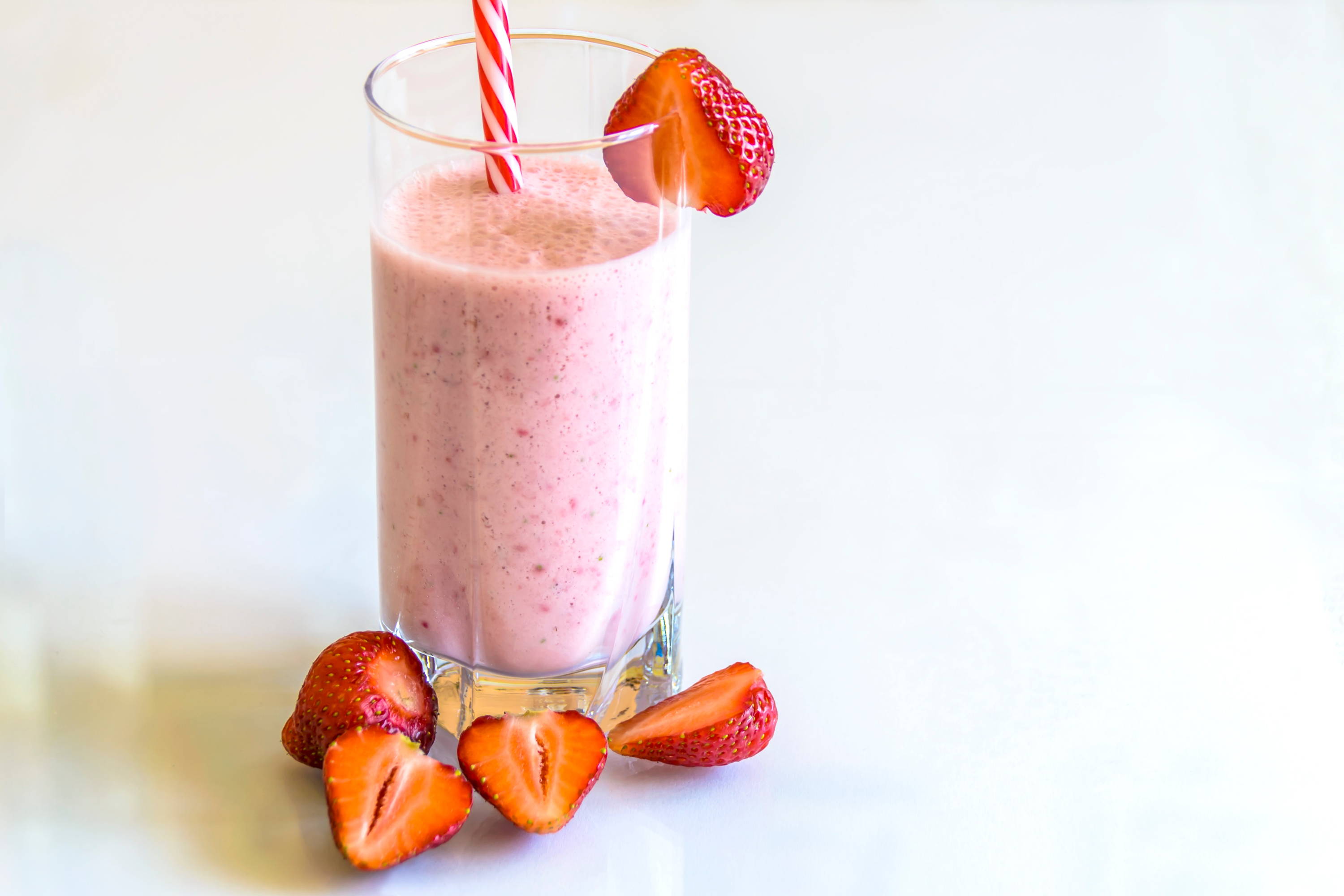 Put a twist on your everyday strawberry banana smoothie by adding our Redemption Road nonfat dry milk for an extra creamy spin! In addition to all the calcium, vitamin d and protein you get from this smoothie, feel free to add in a spoonful of peanut butter for something extra (and extra protein) if you're looking to switch up the flavor profile!
Ingredients
3 cps fresh or frozen strawberries

1⅓ cups powdered milk

½ cups water

1 banana

1 tsp vanilla extract

Drizzle of honey (or sweetener of choice)
Instructions:
Place fruit, dry milk, water, sugar and vanilla extract in a blender; cover. Blend until smooth.

Want to switch up your smoothie? Add a little less water for a thicker consistency and add granola and fruit on top for a delicious milk powder smoothie bowl!
Recipe 2: Nonfat dry milk Chocolate Chip Cookies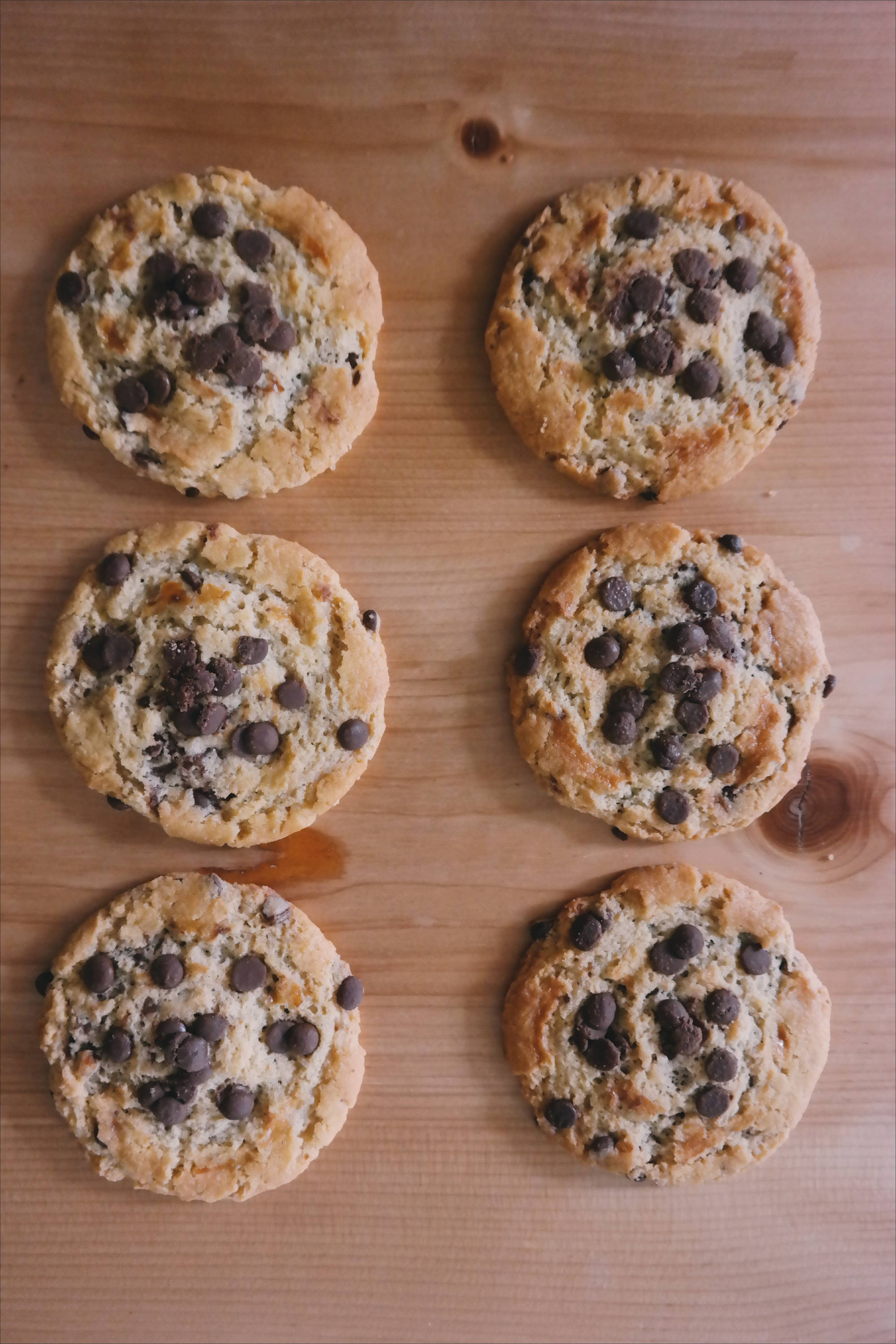 Get ready for the ultimate chocolate chip cookie recipe with one very special ingredient; nonfat dry milk! This ingredient makes for fluffy cookies with powerful nutrients. Take a baking classic and try out this delicious and nutritious twist.
Ingredients
2 1/2 (350 g) cups all-purpose four

2-4 tablespoons nonfat dry milk

1 teaspoon salt

1 teaspoon baking soda

3/4 cup (150 g) granulated sugar

3/4 cup (161 g) dark brown sugar

1 cup (2 sticks, or 8 ounces) unsalted butter, very soft

2 large eggs

1 teaspoon vanilla extract

12 ounce bag (about 2 cups) semisweet chocolate chips
Instructions:
1. Mix the dry ingredients: In a medium mixing bowl, combine the flour, milk powder, salt, and baking soda and whisk to mix. Set aside.
2. Beat the sugars and the butter: With an electric mixer or in a stand mixer with a beater attachment, beat together the granulated sugar, brown sugar, and softened butter on medium speed until combined, 30 to 60 seconds. Pick out any large pebbles of hard brown sugar that you see. Scrape down the sides of the bowl and the beaters.
3. Mix in the eggs and vanilla: Add the two eggs and vanilla to the butter-sugar mixture and beat at medium speed until no clumps or streaks remain, 10 to 20 seconds. Scrape down the sides of the bowl and the beaters.
4. Mix in the flour mixture: Add the flour mixture all at once. Beat on low speed just until no more dry streaks of flour are visible, 20 to 40 seconds. You may still see some flecks of milk powder -- this is fine.
5. Mix in the chocolate chips: Add all of the chocolate chips and beat on low speed for just a few seconds until the chips are evenly incorporated.
6. Chill the dough: Scrape down the sides of the bowl and the beater. Cover the bowl and refrigerate for at least 30 minutes or up to three days. (Or freeze in individual scoops for up to 3 months.)
7. Heat the oven to 375F: Place a rack in the middle of the oven.Line two baking sheets with silicone baking mats or parchment.
8. Scoop the dough: Use a medium cookie scoop (or a well-rounded tablespoon measure) to scoop the dough out onto one of the baking sheets. Space the cookies about 2 inches apart.
9. Bake the cookies for 10 to 12 minutes: While the first batch bakes, scoop the cookies for the next batch.
The cookies are done when they look slightly puffed in the middle and are starting to turn toasty at the edges.
10. Cool the cookies: Cool the cookies on the baking sheet for about 5 minutes, or until the puffed middles collapse and the cookies have firmed a little. Transfer the cookies to a wire cooling rack to cool completely.
11. Continue baking cookies in batches until all the cookie dough has been used.
12. Enjoy! These cookies are at their best on the day they are made. Store leftovers in an airtight container; they will soften a little overnight but are still very delicious. They keep for about a week before becoming crumbly (at which point, I recommend crumbling them over ice cream!).
Recipe 3: Roasted Dry Milk Cake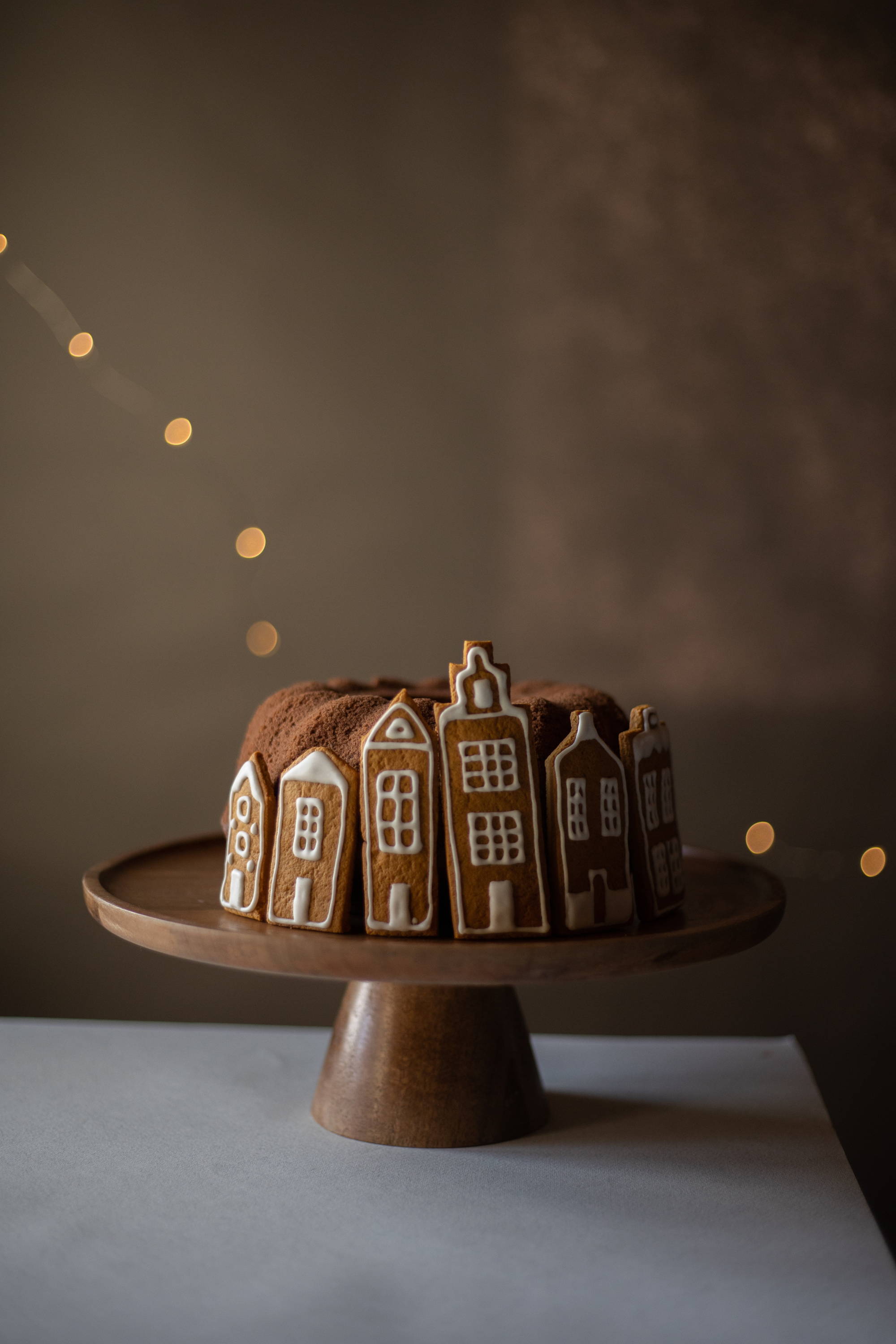 The best 2 options for this cake
Breakfast, dessert, or a quick snack break this nonfat dry milk cake is a foolproof crowd pleaser. I'm sure we're all sick of baking banana and pumpkin bread over quarantine so it's about time to try something new! Pair it with your favorite fruit and some Fog Cutter Creamer coffee and you're guaranteed a happy and healthy morning.
Ingredients
1 cup dry milk.

2 eggs.

1 teaspoon vanilla extract.

1 cup vegetable oil.

1/2 cup water.

1 cup confectioners sugar.

1 cup all purpose flour.

1 Tablespoon baking powder.

Sweetened condensed milk or simple syrup to drizzle.*

Fresh fruits to accompany cake.
Instructions:
Preheat the oven to 350F.

In a skillet over medium heat, roast the milk until it is evenly toasted and brown.

In a bowl mix vanilla and eggs until foamy.

Add oil and water, mix well.

Mix in the sugar.

In a separate bowl, mix the flour and baking powder.

Add them to the egg mixture and beat until flour disappears.

Add the toasted milk, mixing well until everything is well combined.

Pour the batter in a prepared bundt cake.

Bake for 25-30 minutes until done. Take the cake out and let it stand for 2-3 minutes until able to handle well.

Flip the cake to take it out and immediately drizzle with condensed milk or syrup.

Garnish right before serving with some extra powdered sugar.

Serve with fresh fruits or nuts.

Enjoy!!
The variety and range of non-fat dairy milk is soon to become a favorite of yours, especially after trying these three recipes. We wanted to provide you three different options for different times of the day so there is always a way you can get that dose of calcium and potassium with a scoop of milk powder. An added bonus is the beautiful texture it creates as milk powder is likely to add a creamy and smooth texture to any recipe, fluffing up your favorite cookies, thickening your morning smoothie, and moistening your cakes. Explore our non-fat dry milk powder now!